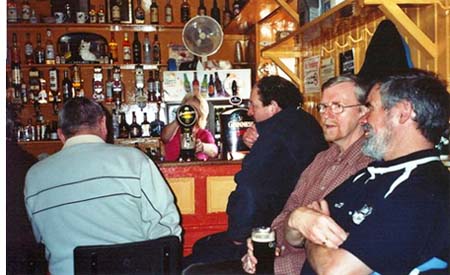 Mick Fowler and Jerry at Malin
The Inishowen International Folksong and Ballad Seminar takes place on the Inishowen Peninsula, in County Donegal on the weekend after St. Patrick's Day each year.
Singers from all over the world come to celebrate the art of unaccompanied singing in a community where the tradition is still alive and vibrant.
The format is a mix of informal sessions, scholarly lectures, a song session addressing the 'theme' of each particular year and a Concert.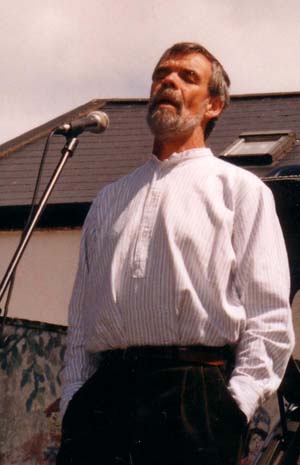 Jerry sings at Enistymon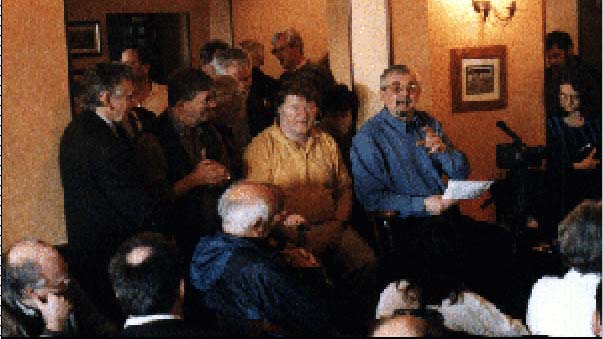 Jimmy McBride, Founder of Inishowen International Folksong and Ballad Seminar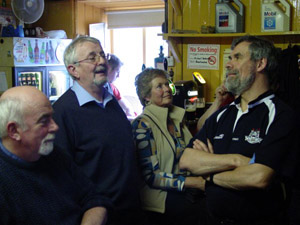 Inishowen with Jimmy McBride in Vera Doherty's, Malin Head, 2006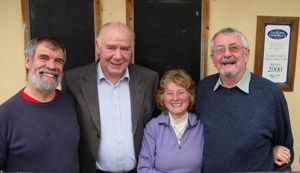 Inishowen with Charlie McGonagle, Alison MacMorland and Jimmy McBride 2006