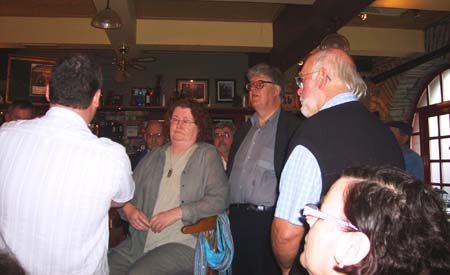 Singing session at Sean Malone's bar in Miltown Malbay
Scoil Samhraidh Willie Clancy is Ireland's foremost and largest traditional music summer school, held annually since 1973 in memory of the uilleann piper Willie Clancy
During the week, nearly a thousand students from every part of the world attend daily classes taught by experts in Irish music and dance.
In addition, a full program of lectures, recitals, dances (céilithe) and exhibitions are run by the summer school.
All events happen in the town Miltown Malbay in County Clare, West of Ireland, during the week beginning with the first Saturday of July.
The weekly registration includes six classes, all lectures and recitals (except the Saturday concert) and reduced price admission to céilithe.
Lectures, recitals, concert and céilithe are open to the public.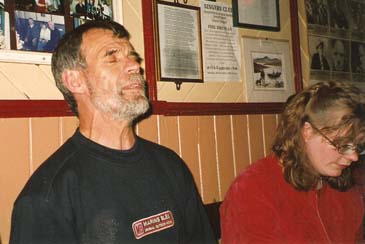 Jerry sings at Clare Traditional Singers Festival 1996
Colm Munnelly sings at Miltown Malbay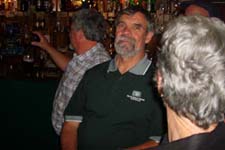 Jerry sings at Miltown Malbay
Jerry teaches Lancers Set at Scoil Samhraidh Willie Clancy 1993
Jerry teaches Irish Set Dancing at Scoil Samhraidh Willie Clancy 1993