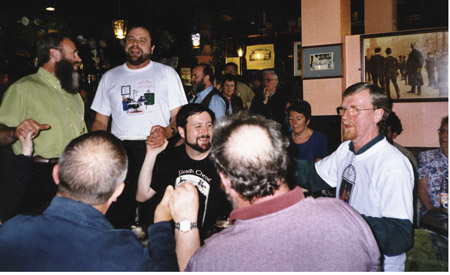 Typical An Góilín singing session 2000
An Góilín Traditional Singer's Club has been in existence for over 30 years. The Club was founded by Tim Dennehy and his brother-in-law Donal de Barra to give a platform for people who like to sing and listen to traditional Irish songs and singing.
As our Motto says:
"There is no standard set,
not in the singing anyway.
We set a very high standard in listening."
The rule of the club is: if someone is singing, reciting or performing in any way, total attention is given to the performance.
Experience over the years has taught us that it doesn't work any other way.
We do not have a ban on musical instruments, but, as it's a Singer's club, we prefer, if you want to play that you also sing.
Anyone who has an interest in listening to, or performing songs will find that they are "as welcome as the flowers in May".
We meet regularly every Friday night (with some exceptions) and break for the summer. The current schedule can be found on our home page. www.góilín.com
We expect everyone who attends to contribute to the 'box' when it goes around. A minimum contribution of 3.00 Euros is expected.
Note: everyone, including the organisers, contribute 3.00 Euros.
Robert Kelly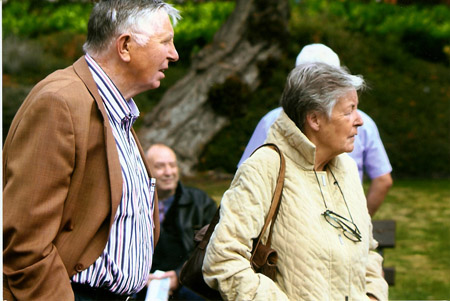 Robert Kelly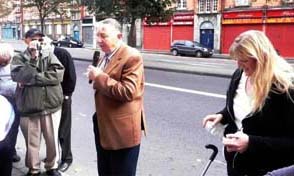 Long time Goilin stalwart, Robert Kelly sings Robbie O'Connell's Zozimus song at No.15 Patrick Street, the address at which Zozimus died on April 8rd 1846, during the singing and walking tour of The Liberties in The Frank Harte Festival 2009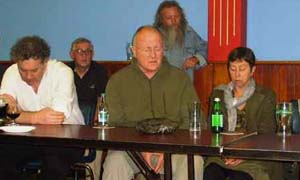 Christy Moore at An Góilín 2008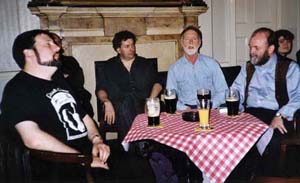 An Góilín 21st anniversary 2000
"There is no standard set"
- not in the singing anyway.
We set a very high standard
in listening.
Club motto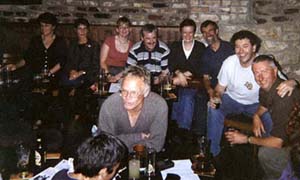 An Góilín at Cork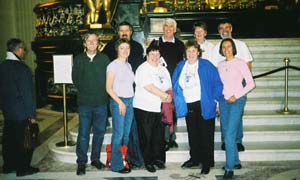 An Góilín at Napoleon's tomb at Les Invalides 2004
An Góilín at Paris, 2004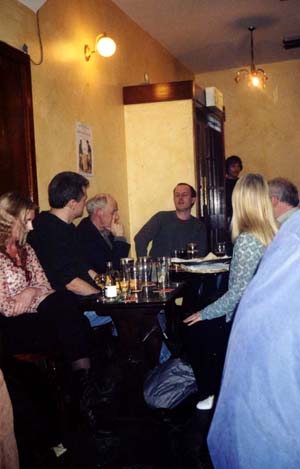 Terry Timmins at An Góilín in Trinity Inn 2000